Are you an expert? Are you looking forward to starting your own online course to share your passion, knowledge, expertise with the world? Well, going digital could be the best solution to fulfil your interest. It's 2019 and there's no best time to start your online course right away.
Setting up an online course has many benefits and Bloggers who are creating new courses are making a huge revenue out of it. Melyssa Griffin, Ramit Sethi, etc are among the best examples to show how online courses can take you to the next level in your niche.
So, whether you are a teacher, social media expert, food blogger, artist, entrepreneur, freelancer, singer or any professional, you can set up your online course and start training the learners.
But you might need the right tools to initialize the setup and then create an automated platform so you can 100% focus on your content and teaching rather than spending time on backend problems. To tackle that problem, The Flying Paper has curated a 9 Step guide to help you make your online course a reality and start your digital venture.
9 Steps To Start Your Online Course Right Away and Go Digital
Good Niche To Set Up Your Course
Defining your niche is the most basic part of any business. Whether you are a Dog Trainer or a Drone Enthusiast, you should be market-specific when it comes to launching your business. You can wish to be both, but then you will have to saturate your audience based on their demands and your products.
In order to define a niche to start your online course, all you need is to find out what is your passion. It could be anything. Whether you are an expert at cooking or travel hacks, whatever it is, just pick up the niche and go away with no second thoughts. Every niche has a target crowd, you can make money with any niche.
Domain For Branding
Once you figure out your niche, the next task is to create a website to create a personal brand. You should find out a good domain name for your online course.
It is recommended to start with your own name if you want to set up a personal brand. Many top entrepreneurs like Tai Lopez, Gary Vaynerchuck and many more have created a website with their own name and have created a brand of themselves (Personal Branding).
If you don't wish to use your name, you can curate a brand name related to your niche, like we have created 'The Flying Paper' for our Digital Website.
Visit GoDaddy Search Engine or Namecheap.com to search and find out the best domain names available for your online course.
Hosting for your Online Course Website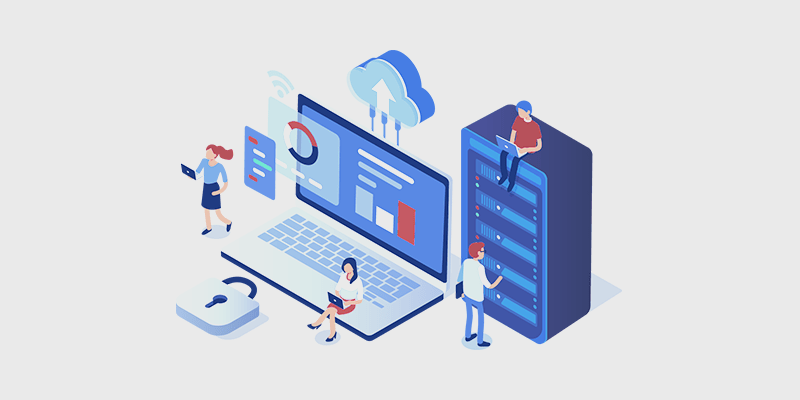 It is very crucial to have a good host for your website to ensure its safety and for a faster experience. Do not compromise when you check for a hosting platform. Always check for its up-time, reliability and page speed of the websites that are already using the host.
I use GoDaddy for this particular website to try their features and it has been a good experience so far. However, I have other websites, where I use Blue Host as my hosting platform and I have had a better experience on that platform too.
You can for BlueHost or GoDaddy based on your interest. However, I got a free SSL certificate when I bought BlueHost and so far, they are considered as one of the best WordPress Hosting platforms.
Once you have set up your website (buying a good domain and a hosting), you will need to set up your website. Use this guide to get started.
Email Marketing Services
A good business is not the one which offers a good product, but the one that offers good services after selling the product.
Email Marketing is beneficial for multiple reasons. Suppose you write a blog on your website and the blog is now driving audience. The readers read the content and then goes away. But what if they are interested in your content and want to stay in the loop? How do you keep them connected?
Social media has created a best alternative to keep your fanbase alive, but what about those who don't check social media very often?
Email marketing is the best way to capture the leads in that case. It will help you to saturate the real audience out of the pool who are literally interested in your products (here it is courses or ebooks). You can set up newsletters, send invites for upcoming courses, keep them updated about new products, events etc.
Finding the right email marketing platform is a big challenge. I have used MailChimp, Aweber personally and now I'm planning to use Constant Contact and ConvertKit for my blogs.
If you are a beginner I would suggest you use Constant Contact, which gives you 30 day free trial with no credit card details required while registration.
The alternatives could be Aweber, which is highly recommendable by many bloggers and content creators and ConvertKit, which has one of the best interface and tailor-made layouts to offer the best results for your campaigns.
Online Course Platforms To Create A Better Learning Environment
Now that you are ready with your website, domain and email services. You will need a platform to create and launch your online course.
I recommend (with my experience of learning from top marketers) to use Teachable when you launch your first course. It has a user-friendly interface, easy-to-use tools, landing pages, a good support team, video hosting, good pricing scheme (also you can start for free) and much more to offer.
The Alternate online course platforms you can check are Thinkific, Kajabi, LearnDash, Podia, etc.
So, create your content. Upload it on the Teachable or any other course platform of your choice and then voila! Your first course is live.
Funnels for Lead Capturing: To Get Leads For Online Course Webinar
Creating the course could be hectic, but once done with the basic setup. It's time to market it to the audience to make them your students. There are multiple ways to market your course. Here's the best way we suggest, ie, creating a funnel strategy.
Funnels can help you create landing pages to convert a visitor into your lead and then lead to your customer.
In this strategy, I'll suggest using the funnel to make a visitor join a webinar or pre-course content lecture so that they know what are they stepping into.
I recommend two platforms for creating the best funnels that will help in a better conversion of your audience.
Clickfunnels and Builderall.
Clickfunnels has a huge reputation when it comes to creating funnels and it has gained a huge trust among top tier entrepreneurs. BuilderAll, being a new product in the market has created a huge hype and is now favourite among the budding entrepreneurs and has skyrocketed business for many marketers.
You can choose any one of the two for your course and create a funnel to capture leads for your webinar or introductory class. You can also promote both the platforms to your audience on your blog, which could become your alternate source of revenue.
Video Conferencing/ Webinar Platform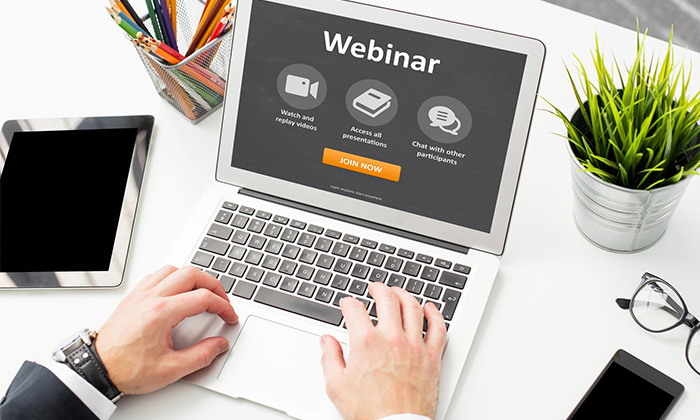 Creating a webinar to drive the audience to your course will be one of the major steps of your venture.
The first impression lasts forever. Till now you have done all that which is necessary to make an individual think about learning from you. But they haven't yet seen you live or experienced you in a video. So, the webinar will create your first impression and it will decide if you are worthy enough for them or not.
So, create a better pitch that may last for 30 mins to 60 minutes to sell your course to the customer. If you create a better impression, you will convert a healthy amount of audience. In case you fail to deliver a good pitch, you might lose them forever. But do not worry, focus on the audience who are willing to show their interest and are eager to grasp knowledge from you.
There are many webinar platforms available to market your course, I would suggest you take a look at Zoom, while the other alternate options could be costly but are authoritative too. Check Go To Webinar, Demio, Webinar Jam etc.
You can also use Google Hangouts for hosting internal meetings or interviews when you do one-on-one coaching.
Social Media Platform To Create Social Presence
Once you have created a Brand new online course, which is ready to roll and educate the audience. You will need to grab a social media presence to establish social authority and also convert social media users into your leads.
Having a social presence will help your audience to gain trust in you and your expertise when you keep them updated with the latest learnings or upcoming events.
I recommend you to create a Facebook Page and a group where you add all your attendees and students so they can interact and grow together to make it an easy process. Also, create an Instagram account to increase your presence. You can use Twitter for customer support and Pinterest for branding.
You are now ready to market your course after finishing the step by step process.
Facebook and Instagram Ads To Get Targeted Audience
Since you have created your first online course, now it's time to get the right set of audience for your business.
How do we get that?
Facebook ads and Instagram ads are now skyrocketing the online businesses if you do it right. You can target a particular set of audience that can help you get optimized leads.
At present, video ads have better conversion rates than any other ads. You just need to have a good budget and an optimized advertisement pitch video that can convert any audience into your leads.
What you can do is, simply drive the audience to the lead capturing landing page creating on Clickfunnels and then once a user signs up, attach your email service API so they receive the automated emails you create.
The process might look complex, but it's quite easy and if you master FB Ads you will be ahead of the league because this is where a majority of marketers/bloggers fail to make use of the resources available.
Bonus: Branding
Personal Branding can set you apart from your peers if you do it right. Create your entity, set up a brand name. Incorporate your company and get the branding materials to show off your business when you attend conferences, meetings etc. Get a logo, business card, brochure and everything you can to market your course or business.
Represent yourself as a Brand and get a good photoshoot done for your brand to create an identity of your self.
I hope you got an idea about how to start your online course, now. If you have found it useful, please comment below the strategies you would like to use or the platforms you use for your course creation process. If you know anyone who's interested to create a course and doesn't know how to get started, please share this article and spread the knowledge. Feel free to contact me if you need any help to get started.