People often ask me, "How do I create a blog and make money out of it?". I recommend them this step by step guide to start their own blog, but most of them were seeking for a free alternative.
So I finally decided to tell you How to create a blog for free and if everything goes, you can even start making money.
However, if you're trying to be professional then a free blog is not the best way to begin. Also, the investment you need for a good quality blog is just a few dollars so that you can buy a good domain name, an affordable hosting service and also create a good logo for your Brand new blog. Additionally, if you're planning to customize the look, you might seek for a premium theme as well.
Never mind, it is true that most of us cannot afford buying (especially students at the beginner level), so I have listed an alternative for you, which could help you to step into the world of blogging.
Important: Bloggers using Free Blogs, do not get enough opportunities in comparison to those who are using self hosted Blogs. Opportunities could be like Brand Collaborations, Sponsored posts request and many more.
As a beginner, I won't let your dreams of making money shatter… And without wasting a single moment, let's dive in to know how to create a blog for free and make money without any hassle.
Make Your Blog For Free
With platforms like Blogger.com, Hubpages.com and WordPress.com, Medium, Tumblr you can create your blog for free.
WordPress is the global leader of Content Management System (CMS) Platforms, which has over 25% of Global Bloggers.
If you're a beginner, you might get confused with WordPress.com and WordPress.org.
WordPress.com allows you to create a free blog and then purchase a customized domain to make it a premium blog. But there are several disadvantages with .com site, so I would rather recommend you to go for a paid alternative (ie, self hosted website) and then install the WordPress from cPanel of your hosting dashboard.
Medium & Tumblr allows you to write for free. But you will have to use indirect methods to make money out of it. So I won't suggest you to go for it as a beginner. However, the new Medium Partner Program offers an opportunity for bloggers to earn rewards for their publishing.
Hubpages.com is one of the best platform that can help you make money when you write on their platform. I will create an exclusive article to help you set up a Hub and earn paychecks, very soon.
The best recommended platform for a beginner to blog and make money is Blogger.com!
In this post, I'll discuss about how you can start writing your first post on blogger and then monetize it without any extra penny.
Start Your First Free blog with Blogger.com
Blogger.com has over millions of bloggers and the best part, they allow monetization for free blogs as well.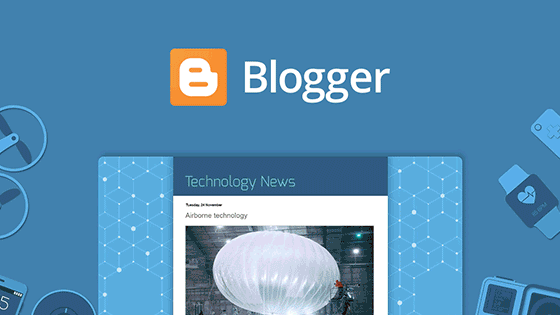 All you need is a Google Account (Gmail) and a category/niche which you're planning to write about.
For a free account, you get:
A free domain name (eg: theflyingpaper.blogspot.com)
Free templates to Design your blog
Https redirection (Identity of a secured website)
Basic SEO settings privilege (Like meta descriptions, crawlers and indexing). To learn more about SEO follow our detailed Guide here.
Analytics of your blog ( To count visitors and their demographics)
Social Sharing Add ons
Eligibility for Ad-Monetization (Using Adsense)
Also, for signing up, they will ask to create a google plus profile to integrate it with your blog.
Let's move on to our next step, which tells you why you need to write enough to get enough.
Write Attractive Content
Writing any random posts and expecting returns out of it, is a waste of energy and time.
First thing you should do is… to research what type of articles are trending in your category or niche. You should also use Google Trends (change your region according to your targeted audience) to find topics or terms that are trending on the internet.
Best Suggestion: Find out topics that are creating a buzz, but nobody is writing about them or topics that you think will surely trend over the time (like writing about Football World Cup 2018, a few months before it starts or writing about any upcoming mobile phone, etc depending on your subject of interest.)
When you write about them, make sure you don't copy paste any article from other website. Because google hates plagiarism and any copied content reduces the credibility of the website.
Follow the attraction principle, which is, inclusion of images, videos and other visual aids to engage your audience and keep them attached to your article.
Use professional language and write not for making money, but to help them with some information. Once you have enough content to flaunt, it's time to gather audience.
Build An Audience
Building readers for your blog is an art. No matter even if you have 100 readers, you should still plan to benefit those 100 people because one day it might become 1000 or even 1 million, you never know.
Blogging Consistently is the basic rule to attract readers.
Use social sharing options right below your title and after your blog, so they can share your articles at various social networks.
Connect with your friends, send them your articles (do not spam), ping other bloggers who write about similar content and tell them about your blog. Although, I recommend you to have a self-hosted blog before collaborating with bloggers to maintain professionalism.
Add a link to bio on your Twitter, Instagram and other social channels.
Create stories, use relevant hashtags on posts when promoting on Instagram.
Create a page on Facebook, go live, create an informative post, share images to increase your fan following.
Make a twitter profile, update your details, follow people in your category and DM to those who follow you, ask them to read your latest post. They will definitely share it if you like it. Ask for Retweets when you tweet your article. Always use relevant hashtags and write about topics that trend.
If you're interested to submit your article on more social channels, I have created a list of 20+ Social Networks that will help you get traffic for your website.
Now since you have gathered the readers for your blog. It's time to make some money.
Make Money with your Free Blog
Many beginners choose blogger.com for blogging because it allows ad monetization on free blogs as well.
There are two ways you can make money using free domain of Blogger.com;
Advertisment
In order to earn revenue from advertisement, you need to have an approved adsense account.
Apply For Adsense
Google Adsense is one of the best publisher network that pays for advertisement views and clicks.
Now since you have created a blog, all you need is to post regular content and maintain its quality. Finally, apply for adsense and wait for approval.
Best part: For blogspot( blogger.com) users it is easy to get approved on adsense than any other blog networks. So, if you follow the principles I have mentioned above and maintain a high quality, offering value to your readers. Chances are you are likely to get approved, so that you can start making money right away after approval.
Once you have your adsense account ready, all you need is to put a code in your blog to give them permission to display ads. Revenue from advertisements will depend on the type of content, keywords, quality and a lot of factors. But once you reach the threshold of $100, you can withdraw the amount.
Making $100 will be a tough task in the beginning, if you don't have audience or enough content. So, please follow above strategies (or read How to Attract more visitors to Your Blog & Get Popular) to build your blog first and then expect enough returns. I have seen people making hundreds of dollars within few days of approval, but they focused on building their network first rather than money.
Find Products From Your Niche And Choose Affiliate Marketing
Affiliate marketing is the another alternative to start making money right from the day you blog. Unlike adsense you don't need to wait for months to earn your first income.
What is Affiliate Marketing?
Affiliate Marketing is a type of marketing where you recommend your readers about specific products or services, which are not owned by you, but other networks. If your readers click on those affiliate links, they will be redirected to the landing page of that service or product and if they purchase the product using your link. You will get commissions out of it.
Some affiliate networks give you 10 to 30% commission for making a sale, while some gives 1 to 8% commission on their products depending upon their original price.
Bloggers might not make enough using affiliate marketing, for first few months. But if they are consistent and choose product wisely from various affiliate marketing networks. They can make hundreds and thousands of dollars every month.
I have listed top affiliate networks for you, if you're interested to join and make money right out of it.
However, some affiliate networks may not approve your request since you own a free domain. But you can join ClickBank to enroll into affiliate business. Find the products that suits your business/blog and promote them to earn commissions.
If you're new to affiliate marketing, read this Guide which help you to build your own Profitable Affiliate Marketing Business and Make Your Living.