How ironic it is, to imagine that the year 2019 started with a post getting world record likes of over 60 million and ending up with Instagram removing the like-feature from the platform.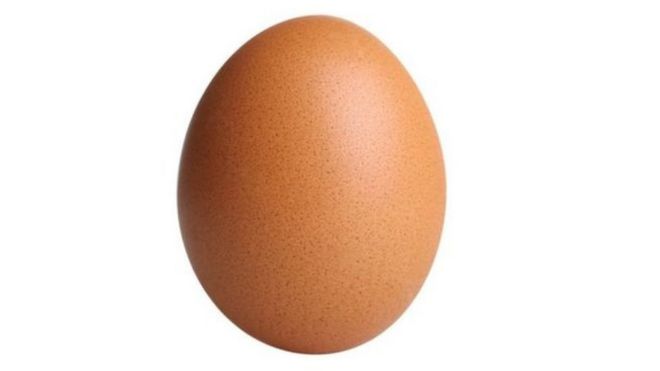 If you don't know about the world record egg, which has made a record for highest likes on Instagram, check this post about its creator.
So, we are just a few days away to bid-adieu 2019 and Instagram has given us a gift (don't hate me for calling that :P) by removing Insta-Likes. With most of the influencers, showing their unsatisfied reaction, the top-marketers have a different take on the subject.
Let's get into what has happened and what may happen after Instagram has made such a brutal decision, to remove likes from the Platform.
5 Things That Happened After Instagram Removed Likes from the Platform
Influencers and their reaction to the sudden shocking news
One thing an influencer usually used to boast about was their number of followers and another thing, which kept them intact was the number of likes on every post.
Now the likes are dead, neither can they detect their competitor's likes or engagement, nor can they boast about their engagement on any post.
It might sound brutal, but it was a healthy decision by Instagram because a lot of influencers depended much upon how much likes their post have received than the quality of content they produce.
Now the quality will be a top priority, and as Gary Vee said, people will finally start posting what matters than posting to attract others.
Agencies won't be able to track the Metrics; But depend on Alternative Engagement metrics
We have seen agencies working for brands, used to buy influencers based on their engagement value. But now since the likes count is gone, engagement will definitely depend on other factors.
The other factors could be, content, aesthetics, brand, number of sales, frequency and much more.
However, the agencies which are working using Instagram APIs might still be able to track the number of likes and other engagement, but the other agencies will have to shift into alternative complex metrics.
Psychological Impact on Instagram Users
A study by CNN shows, how Instagram affects the mental health of Young people, especially affecting the body-image.
In the recent interview conducted by them, they have people a positive response from the regular users of Instagram.
People are so emotionally attached to Instagram likes that they might even get depressed if they don't see huge engagement on nay potential post. Moreover, what depresses them is that their competitors getting more likes than they received.
However, since users can still see the number of likes on their post, the change brought by banning likes is still minimal.
…Give Rise to Authenticity
If you follow lifestyle bloggers, fitness bloggers on Instagram, you might have seen some users posting perfect pictures on Instagram. Watching their feeds might make you nervous, whether to post your content or not. Because the first thing you'll think is, "whether they will like it?", "Will I become a meme-material?" and so many judgemental thoughts will stop you from being real.
The biggest advantage one can have after removing likes from the platform is the revival of authentic content. People will realize they won't be judged on the basis of likes and engagement, so they will post what really matters.
It is really important to ensure that you post what is important for you, without having a fear of getting judged by a particular set of audience who don't like your content. They have an option to not read your content, right? So, just feel free and discover the beauty of the platform. Just be authentic, and don't fake anything. Only then you can enjoy and rather not feel guilty of anything.
Migration from Instagram to TikTok?
TikTok is emerging to be one of the biggest social media platforms. Keeping its cringe audience aside, TikTok has the potential to make things go viral in no time and no following. Gary Vaynerchuck has stressed his followers to start using TikTok, and how it can impact the brands in the upcoming days.
After Instagram's attempt to remove the like-feature, majority of Influencers (who creates video-content) might shift to TikTok in future. TikTok has a base of 500 million active users and has over 41% users in the age group of 16-24.
The stats show how TikTok can impact the future of influencer marketing. However, at present, Instagram owns the highest number of influencers online, followed by Youtube and the rest. So, the TikTok ship hasn't sailed yet, are you ready to travel?